March 24, 2012 : New York Heat
Hello close friends,
Just got word that "All the Lines Flow Out" will screen at this year's upcoming Tribeca Film Festival in NYC. Best of luck to Charles at this event! For more information, click
here
.
February 14, 2012 : More Amour
"An old thing becomes new if you detach it from what usually surrounds it." - Robert Bresson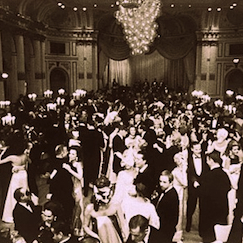 Black and white ballroom dance
January 1, 2012 : A Year of Failure, A Year of Fortune
Hello close friends,
So another year has come and gone. It has been one full of surprises, some good, some bad; for better or ill, we've come full circle and for that we are grateful.
Echo Park
has been garnering some very generous praise lately, so please do check out the press section to read some kind words and pick up your limited edition vinyl today while still available. As well,
Always in Postscript
is available for pre-order now; visit the
Own webpage
for ordering information. Here's to another year together, another year of longing, hoping, holding on to the things closest to our hearts.
October 6, 2011 : Autumn Special Mention



Hello close friends,

"All the Lines Flow Out", the stunning short we scored for Charles Lim Yi Yong, received special mention at the Venice Film Festival; we could not be happier for Charles and Evan Tan (who was the sound producer) and are honoured to be part of it.




August 8, 2011 : Finality
Hello close friends,
I just received word from Jason that Echo Park is now up for pre-order. Please take a bit of time to visit the Infraction webpage to order your copy of this limited coloured vinyl edition. Thank you for listening.
July 21, 2011 : Time Lost, Nostalgia Found
Hello close friends,
Another long period of time has passed. Too long. These have been a difficult few months for all of us. At least some exciting news now that summer is entirely upon us: Echo Park is currently being pressed and manufactured. Also, we've completed a score for Charles Lim Yi Yong's beautiful film "All the Lines Flow Out" which will debut at the Venice Film Festival this year as part of the Orizzonti Competition. Please keep checking this site for updates regarding that as we are all quite pleased as to how that turned out.
February 6, 2011 : Endlessly Postsponed
Hello close friends,
It has been a year! The process of getting the record released has certainly taken longer than expected, but we are getting there. Everything is in place, it is now a matter of piecing all of it together. This will surely turn out to be quite a special piece of art. In the meantime, we have been slowly writing a new EP. More details will follow on that, but it is music we have written for a short film; quite excited about it, really.
February 12, 2010 :Frozen/Familiar
Hello close friends,
The air is frozen outside and I can see my breath. It is beautiful. Artwork is being discussed and there will be some finality soon, we hope. These things cannot be rushed...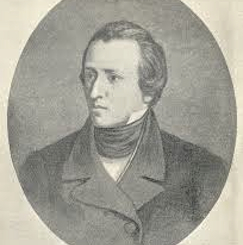 Chopin
January 4, 2010 : Overdue (Overlooked)
Hello close friends,
It has been awhile has it not? Yes it has, but we haven't forgot about you. In fact, we just received the masters from Carl and they sound absolutely exquisite. We are so fortunate to have had such a talented individual bring out the warmth and bones of each piece. Rumor has it that artwork is also being finalized right now... getting close... a spring release seems perfectly reasonable.
May 2, 2009 : Forward Thinking, Forward Motion
Hello close friends,
The record is finally done and being shipped off to the label as we speak; then off for mastering. It will be a vinyl release. It is called E
cho Park
. Also, work is being done right now on a shorter EP. More soon...